Aries Horoscope 2023 - overflowing luck
Aries horoscope 2023 indicates that your life is much more favorable than before, especially at the beginning of the year. So take advantage of the coming luck, don't waste it.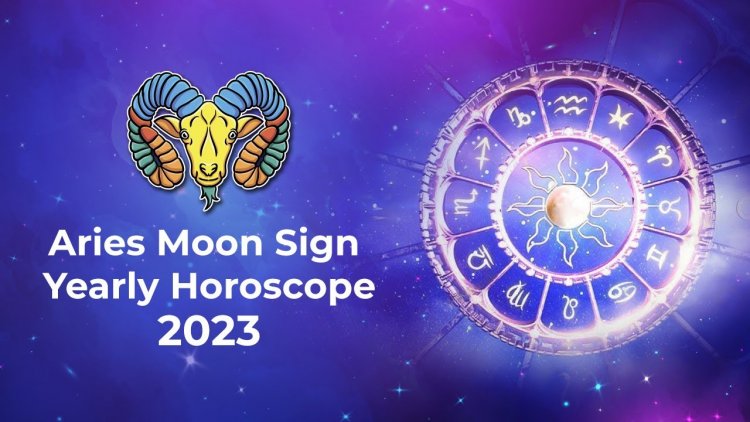 1. Aries horoscope overview in 2023
Aries horoscope 2023 predicts that this will be a year of many blessings, you should make good use of every opportunity that comes to your life. Don't rush through and ignore them.

This year Aries will have a lot of opportunities in career, lifestyle, money and personal relationships. God of luck will visit to help your financial situation, career, love and health become better. However, do not be so subjective, you also have to be careful to avoid making mistakes that affect your life in the long run.

Be really focused on getting your work done, be patient and trust the process. Always plan ahead, and success will follow. A promising year is unfolding ahead of us.

In the year 2023 will have to make efforts to improve their relationships with people. Don't do everything alone because you think that if you benefit, you will all enjoy it. When you interact with them, you have the opportunity to improve in every way.

The positions of the planets appear now in your favor when it comes to expanding your social circle. You will meet people you can trust, they will always support what you are doing. However, do not be too trusting and reveal all your secrets to them.

You will have to start implementing your ideas this year. Don't worry too much about the problem of chance, focus on solving the problem you are facing. Be true to your feelings, find out what makes you truly happy.

According to the 12 Zodiac Horoscope 2023 , you may encounter troubles in the second half of the year. There are signs of lack of concentration and you will be stressed about many problems that arise in life. However, as your social life improves, things will get better and you will find meaning in whatever you are doing.

Be careful how you choose to have a good life because what you determine to pursue and believe in will determine your future. The advice is that Aries should make wise decisions and enjoy a new year to the fullest.
Overview of the Aries Horoscope 2023
Aspects of 2023
Evaluate
Highlights
Work, study

★★★★

There are challenges in career but opening up new development opportunities, promising to reap great achievements.
Money, financial management

★★★★ ★

Fortune in 2023 is more abundant than ever. Money is gone, but more attention should be paid to savings.
Love, love

★★★★

Single people's situation is not very bright. On the contrary, couples constantly sublimate emotionally.
Health

★★★

Health is best at the beginning of the year, but there are also times of decline. Need to pay more attention to rest and take care of yourself.
2. Aries horoscope details in 2023 in all aspects
2.1 About work situation - Studying in 2023
According to the Horoscope 2023, you will experience some challenging career times, but there are also times when everything turns out well. It all depends on which month and how the planets affect the Aries
zodiac sign
The new year is full of new opportunities and experiences on the career side. Many new doors will open, you can learn a lot of things, bring you a lot of benefits in the long run.

You will have many good options for your career. No need to be bothered by the slow pace of work in the early months of the new year, this is the path to success, but Saturn's suggestion is that you test your plans again before put into practice.

At the beginning of the year, everything will go as planned. If you are ready to change jobs or start a business then this is the perfect year for you. March to July will be the best for those who want to jump jobs.
The stagnation and shortcomings left in the career of previous years will be removed this year. If you move forward with a positive attitude, success will surely come. There won't be any major problems in this new year.

The conjunction of Jupiter and Saturn will drive Aries to be hardworking and dedicated in whatever you do.

The presence of Jupiter will enhance your will and ability to work, so that you will strive to do many things and achieve success. Luck is visiting so promise you will be able to achieve everything you want without any trouble. Many people are promoted and restructured in effective work.
Advice for Aries is to stick to the plan and work hard to achieve the goal. Also, this is the best time to start implementing your plans, don't delay too long just out of fear. There will be nothing to worry about, nothing to stop you but your own thoughts.
2.2 Financial situation - Money in 2023
The year 2023 shows that the financial situation of Aries is more abundant than ever. Money won't be a problem because it's always there, however, you should also be careful how you spend your money.

Always remember that there must be savings to ensure the risks can suddenly occur at any time. You may have a lot of money right now, but in the future, you will have a bad time.
The month of February is also very important for those who are engaged in business because Jupiter is in favor of you, you will get money no matter how big or small.
After the first three months of the year , there will be difficulties, but keep working hard. You will have to ask for help from a few people and everything will be fine in April.
Bring benefits to others, the more people benefit, the more money you have. Conversely, when you hurt someone, finances will show signs of damage after April .
In June , it will be more favorable for business expansion.
From September onwards , you will be able to reap financial benefits from partnerships. Be wise in how you invest your money. With proper planning, you won't experience any financial strain. The business is profitable and the investment is quite favorable, from the beginning of the year to the end of the year, there is always a steady flow of money.
During the last 3 months of the year , you will earn a large profit and a part of it will be taken away to reinvest, at this time should be cautious because there is a risk of being deceived. Anyway, Aries should only prioritize safe solutions.
This year you will spend a lot on your family and on yourself, but you will not experience a shortage when everything is according to plan.
2.3 About love in 2023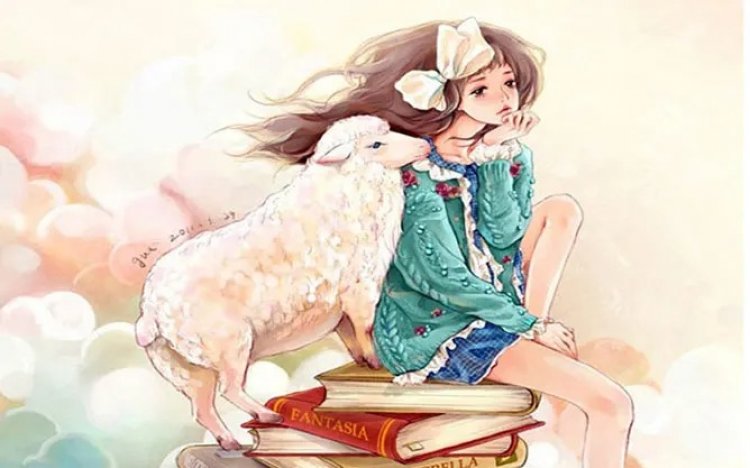 The love life of single
Aries
is not very bright this year, you will even experience disappointment.
There are many people around you who have feelings for you, but you are not in a hurry to decide who to open your heart to. You need to make sure you let the right people into your life.
This is a happy period for the soon-to-be married couples. At the beginning of the year, you will have to go through some challenges, but they will only strengthen the bond between the two of you.
From March 2023 onwards, your love life will have many good changes. Thanks to the influence of Mercury, the beginning of the new year is very good. You should make the most of your opportunities during this time as things can change in the second half of the year.

At the end of the year, things may not go as planned and you may face many problems in your married life.

You don't care enough about that person just because of the burden of responsibility and many other concerns. You should pay attention to communication issues because that will help increase understanding and improve marriage life.

Don't plug your head into the phone every time the person wants to talk or conflicts can arise from here. In addition, the two can get into arguments when reviving some of their old secrets.
Overall this year happiness and sadness are equal, it is important that you handle the difficult times skillfully, effectively or else it will give rise to bigger problems in life.
2.4 About the health situation in 2023
Aries horoscope 2023 shows that Aries' health is very good at the beginning of the year. In general, you will not have any health problems, but things will not go as planned throughout the year as you may have problems in the following months.

Mid-year onwards, you will face some challenges because of some minor skin and liver diseases, but you will control the situation with timely treatment. At this time you should also be careful to avoid small accidents.

All of the above risks can be avoided and dealt with properly if you take care of your health with discipline in the new year.
At the beginning of the year, Aries needs to pay a lot of attention to physical fitness. You should pay special attention to the back of the body.
There are signs that you will gain more weight in March.
Don't drive too fast in September lest you cause an accident.
October will see blood disorders, digestive system problems, imbalances in behavior and manners. At this time, it will be easy to get angry, eating a lot of foods makes you easy to gain weight. All weighing methods will fail.
The advice for Aries is to regularly practice Yoga. To prevent diabetes, you must balance the amount of sweets in your diet and if you already have this disease, from April to September, you have to be even more careful. In general, to improve your health, you need to change your bad eating habits.
3. Aries Horoscope Monthly Forecast 2023
Below, the Good Days Calendar offers astrological predictions for the entire 12 months in 2023 for Aries. Hopefully this will be a guideline to help you take control of your life.

Aries Horoscope January 2023: This month, great things will appear in your life from money, work to health. Keep working hard, and luck will visit you more often.
Aries Horoscope February 2023: This month is the best time for you to trust your instincts and do what your heart tells you. Do things that make you happy.
Aries horoscope forecast for March 2023: At this time, you will have to be alert to the opportunities that come to your life. If you don't pay attention to what's happening, don't appreciate it, good things will pass quickly.
April 2023 Aries Horoscope Forecast: All aspects of your life are moving in the right direction. Keep doing what you are doing and positive results will be your answer after all.
Aries Horoscope May 2023: This month is the time to take care of your emotions. This way, you will build great relationships with people.
Aries Horoscope for June 2023: This month, be open to your partner about things related to your personal life that are affecting your love life.
Aries horoscope for July 2023: Surround yourself with people you can trust. There are people who have a positive influence on your life.
Aries horoscope forecast for August 2023: You will have to put aside negative thoughts that make you doubt yourself and your own abilities.
Aries September 2023 Horoscope Forecast: Don't listen to people who say you're not good enough just because you've failed a few times. Failure doesn't define who you are or how your life will turn out, especially during the 2023 Mercury Retrograde.
Aries Horoscope Forecast October 2023: Aries Horoscope 2023 shows that, this month, you need to focus more on your spiritual life. Make sure you enjoy engaging in spiritually nurturing activities.
Aries Horoscope Forecast November 2023: Aries period enjoys a stable financial life. Everything you have done and tried so far will guarantee you financial security and abundance.
Aries Horoscope December 2023: It's never too late to look back on your mistakes and find ways to correct them. Do what works for you and can benefit those around you.