Libra Horoscope 2023: Love, Health and Money
The Libra Horoscope 2023 is a time to be filled with knowledge, promising you will learn new things about life and explore many areas that you never knew.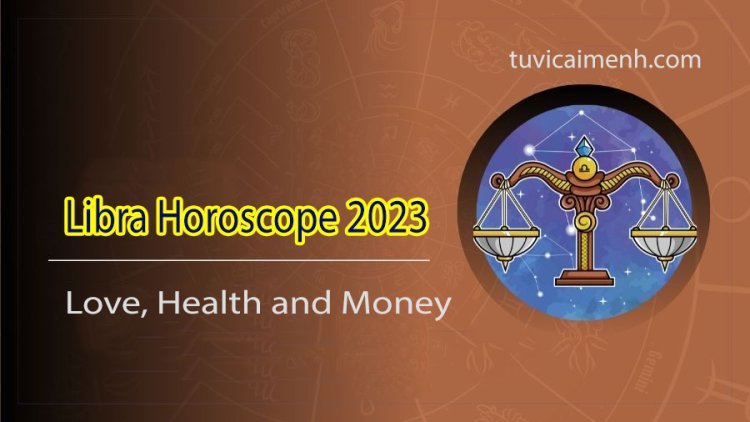 1. Overview of Libra horoscope in 2023
Libra horoscope 2023 has some amazing changes happening. The position of the planets appearing at the beginning of the year will bring many advantages to Libra.
The problem that Libra may face this year is health. There are health problems, but you are very brave, whatever you believe you can solve and help you become more mature in life.

The first months of the year are favorable for the financial aspect of Libra. You may struggle to accumulate wealth throughout the year.

The career promises considerable success, especially in the freelance business. This year will be a good year, with many conditions to help you advance, show professionalism at work.

Thanks to the influence of Mercury, this will be a great time for your personal growth. You will learn new things about life and explore many areas that you never knew.

You should regularly participate in meetings with family members because they will be a good support for you when difficult, even they will give you extremely valuable advice.

You can see the independence, maturity of Libra this year, you can be independent without being manipulated by anyone. If you want to expand your network, it's important that you create lasting and meaningful relationships.
According
to the 12 Zodiac Horoscope 2023
, the advice for Libra is to listen to your intuition more this year. People around will have many different opinions, but you should only refer.
In the end, you should just listen to your inner voice. This way you will never go wrong. This does not mean that you do not compromise, it is important that you also be more thoughtful in your options.
Overview of Libra Horoscope 2023
Aspects of 2023
Evaluate
Highlights
Work, study

★★★★

After going through the challenge, the job also stabilized, you can feel more secure.
Money, financial management

★★★★

Prioritize safe and stable solutions, should limit investment and business expansion.
Love, love

★★★★

Your marriage life this year is going on without too big changes.
Health

★★★

Watch out for stomach problems. You should rest more, avoid the causes of prolonged stress.
2. Details of Libra horoscope in 2023 in all aspects
2.1 About work situation - Studying in 2023
In 2023, the business forecast is that as long as it is stable, it is good enough. Many people face difficulties when trading and cooperating. Differences of ideas may occur, making it difficult to cooperate.

Therefore, if you are a business owner, you should limit your investment and business expansion during this time. If you are in a hurry, you can also lose money easily.

If you are going to do something new this year, there may be obstacles in your way. You need to believe in your abilities but don't become blind because of that.
Wage workers have more favorable conditions. There are even times when you will get the maximum benefit during this period.
The superiors recognize the effort and may also promote or raise the salary for the Libra
zodiac sign .
Conflict can still happen from time to time but it will end in peace.
You will be able to be independent in your life without having to depend on anyone.
Libra's career will improve this year but only after you go through some challenges. Some people may lose their jobs or change careers.

For everything to settle down will take a certain amount of time. You should not rush things. Be patient, and everything will be fine.
There are many signs that Libra often moves for work because your superiors trust your abilities. Don't let any opportunities pass by, choose the offer that best suits you.
2.2 Financial situation - Money in 2023
This year you will get favorable results in money matters. According to Libra 's 2023 horoscope , you will be able to receive money through various means.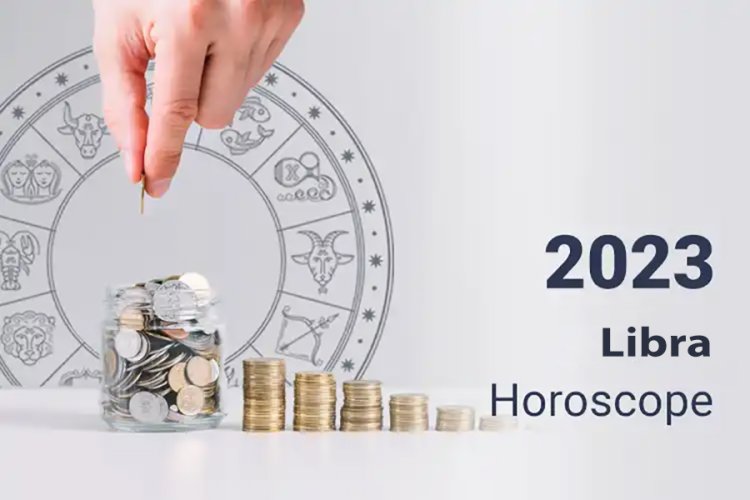 You will have nothing to worry about because the financial flow is stable. To ensure that things continue to improve, you need to find new ways to generate income.
The zodiac sign Libra is quite favorable, which will be very helpful in relieving you of any financial difficulties. If your money has ever been stuck somewhere, you will get it now.
You can start a business if you want, but before doing anything big with your finances, seek the guidance of an expert.
Throughout the year, you will need to keep your spending under control. The burden of spending more than you earn can increase your financial constraints.
Create a new plan based on your savings and spending so that the most reasonable, optimal amount of money you have. You can think about putting your money somewhere that is in your best interest.
However, investing in 2023 is not really in your favor. Avoid making any hasty decisions regarding money.
2.3 About love in 2023
People under the sign of Libra are more likely to get positive results in their love life in 2023.
Couples will have some positive results as the love between the two grows more and more. You will be able to take your relationship to the next level.
You may also decide to marry your lover. Both of you should be able to express your feelings to each other clearly. You are also comfortable when you can openly explain and share your views.
For married people, the first period of the year seems to be difficult, the two people are prone to disputes for some reason.
This year, you will have to spend more time with your loved one. Don't forget to incorporate romance and passion in your love life, to help flourish love and even make plans to have children.
However, Libra should be aware that there are times when anger and aggression can make your partner or partner feel uncomfortable.
July and October will be full of luck for single Libras. You will find love in the most unexpected places. Make sure you're ready to embrace your new love with an upbeat, positive outlook.
You can plan a religious trip or a trip to the mountains with your spouse. If you are a newlywed couple, you can plan to surprise your partner.
Libra face some problems in the family but in the end your image in the family will get better and you will be respected by everyone in the house.

In addition, this year, Libra, take the time to visit your old friends again. Increasing connection with a previous relationship is good for your luck.
2.4 About the health situation in 2022
Following the Libra horoscope for 2022 , this year indicates that you have many problems in terms of health. They cause a lot of trouble in other aspects of life.
You should avoid worrying too much about anything or it causes stress in the long run. You may have stomach problems. Avoid fried and spicy foods in such cases.

Not only that, your spouse and children may have health problems. This also costs you a lot of time, money and effort to take care of them.

You need to watch out for symptoms of illness during Mercury retrograde in 2023. Get more rest during this period to prevent yourself from losing control to the point of severe tube and hospital stay.

Libra horoscope 2023 reminds it's also important that you watch your diet. Eat only healthy foods. You can indulge in junk food from time to time, but don't turn it into a bad habit that negatively affects your health.
3. Libra horoscope monthly forecast for 2023
Below, the Good Days Calendar offers astrological predictions for the entire 12 months in 2023 for Libra. Hopefully this will be a guideline to help you take control of your life.
Libra horoscope forecast for January 2023 : Those who own businesses under the sign of Libra will enjoy abundance and prosperity.
Libra horoscope February forecast 2023 : You will have to make good use of the opportunities that come knocking at your door. You are capable of doing great things. Believe in yourself, good things will come.
Libra horoscope forecast for March 2023 : Approach life with a positive attitude. Don't doubt your abilities even for a second.
Libra Horoscope April Forecast 2023 : Work to achieve stability and organization. Everything at the right time will give the desired result.
Libra Horoscope may Forecast 2023 : Everything will go better in life if you don't have any delays. So you should be diligent in everything you do.
Libra June 2023 Horoscope Forecast : Cherish the friends in your life and be there for them when needed.
Libra horoscope for July 2023 : Always be prepared for surprises that will positively impact your life.
Libra horoscope forecast for August 2023 : Lucky and more favorable work. You will get everything you ever wanted.
Libra horoscope for September 2023 : Always listen to your instincts because they will never lead you astray.
October 2023 Libra Horoscope Forecast : You will have many opportunities to help improve your standard of living.
November 2023 Libra Horoscope Forecast : Be open to new ways of doing things. Learn new skills from others and apply them to your life.
Libra horoscope December forecast 2023 : You are surrounded by loved ones who care about your happiness; therefore, you should be grateful for their presence in your life.
Read more: Aries Horoscope 2023